About us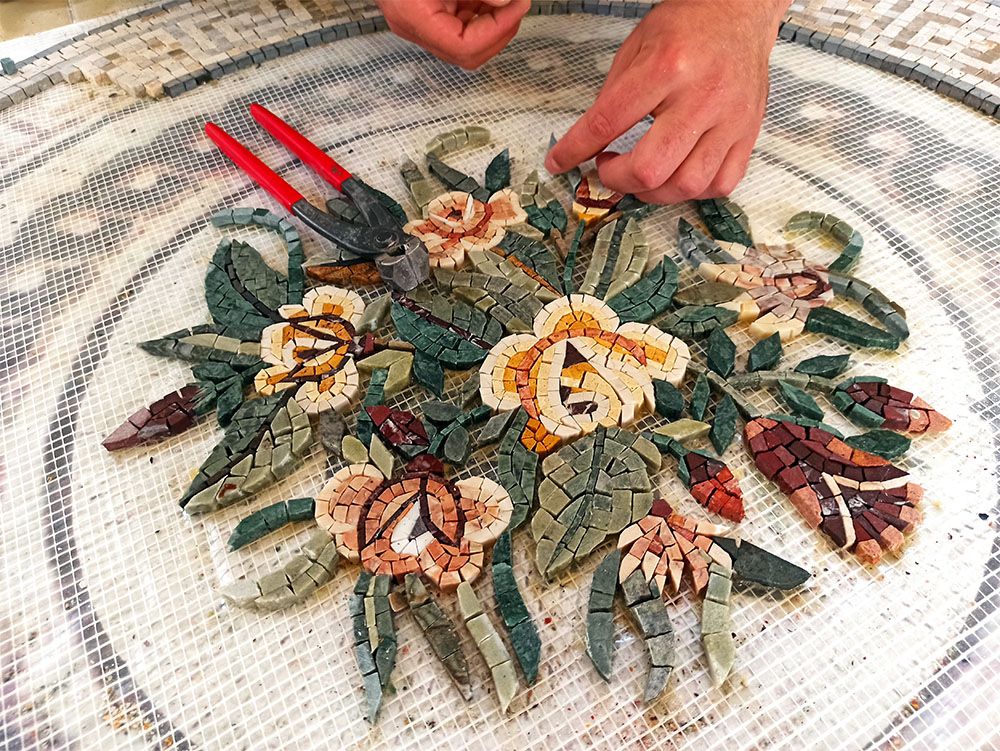 With over three decades of experience in the mosaic industry, we consistently retain the best designers and artists to help us create the most elegant mosaics available in the current market. We emphasize quality; our mosaics are built to last a lifetime.
We use over 50 different types of marble, granite, and other natural stones to give you the freedom to choose any color and design you like best.
Established in 2009 as an online store, Mosaic Natural remains one of the industry's top manufacturers of mosaics to this day. We export our mosaics worldwide so you can enjoy a beautifully unique piece no matter where you live.
Before Mosaic Natural
In 1989, the Hammadi family started a business in their hometown, Kafranbel, Syria, producing and manufacturing handmade marble mosaic tiles.
Kafranbel is surrounded by some of the most important Dead Cities, such as Serjilla, Shanshrah, and al-Bara, where multiple ancient mosaic masterpieces dating back to the Byzantine era were found. The geolocation helped inspire the Hammadis to envision a novelty business by modernizing and reviving the ancient craft of handmade mosaic art.
The Hammadis created a lucrative business by producing handmade mosaics and supplying those to art galleries, showrooms, and home décor stores, but not directly to the consumer, in the region from Greece to Dubai. They hired the very best artists and helped develop those with potential who eventually have become successful artists as well.
At their peak, the Hammadis were able to create jobs for over six hundred families in their hometown of 20,000 people.
Mosaic Natural's Inception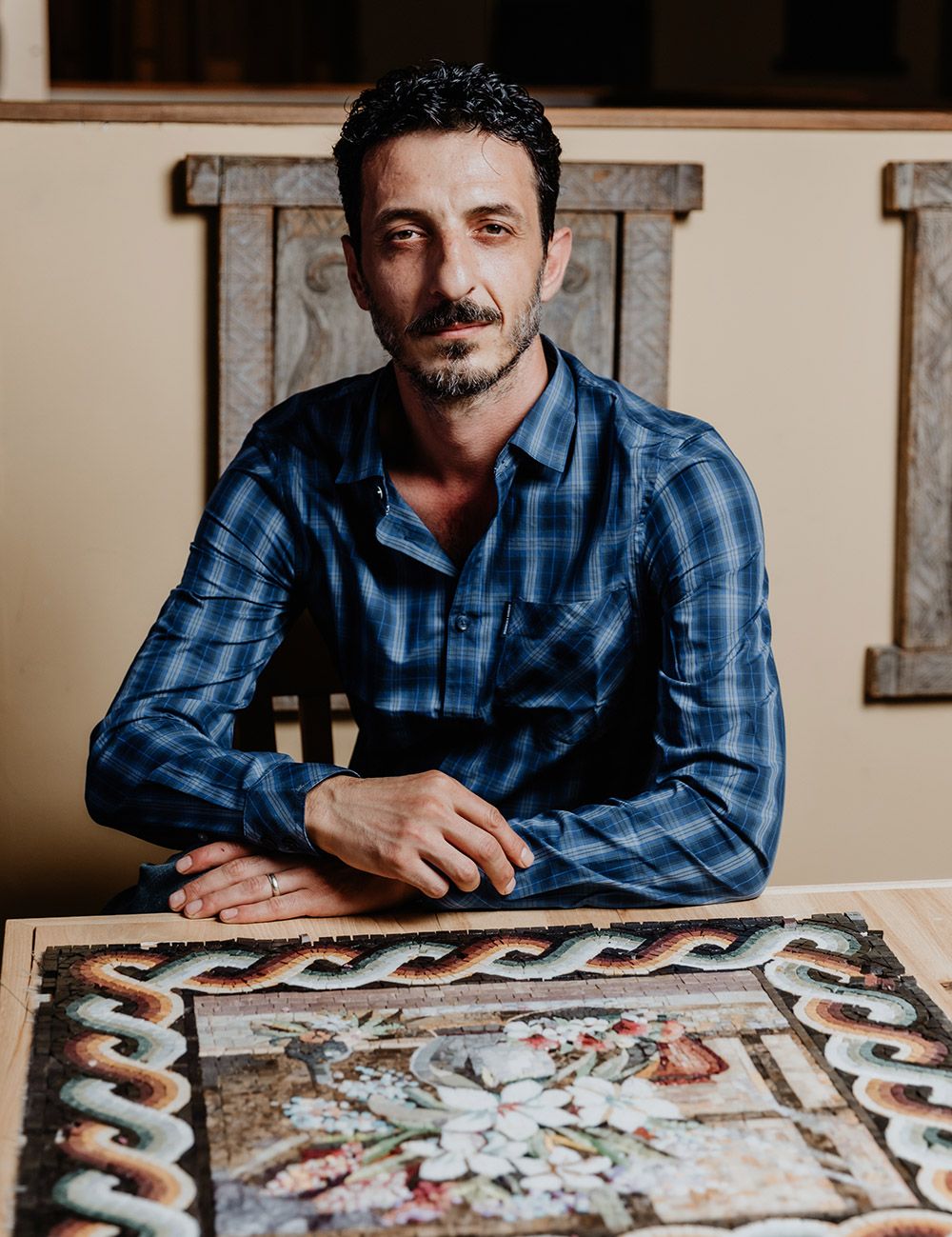 In 2009, Fayez Hammadi, the youngest of 5 brothers in the Hammadi family, decided to create an online store to supply the mosaic art directly to the consumer. By cutting the middleman, the prices would drop, which will enable the business to reach a broader audience, and more people would be able to afford to include mosaics in their home decoration.
In 2011, the war in Syria erupted, and by late 2012 the Hammadis business was destroyed, and consequently Mosaic Natural too.
In 2013, Fayez became a refugee in the USA, and by mid-2015, Mosaic Natural, LLC was registered as a US business based in New York.
On the other hand, most of the artists and designers who escaped the death machine in Syria have become refugees in Turkey. So, Mosaic Natural established its factory in Turkey, and today Mosaic Natural employs the very same artists once were employed in pre-war Syria.
Our Mission
Our success is built upon one simple truth: we take care of every customer as if they were our family. We always take customer feedback and suggestions into consideration, and we use these valuable insights to improve our designs and product quality.
As a company, Mosaic Natural helps employ Syrian refugees; we're so proud to be able to help our fellow Syrian refugees.
We never skimp on service, our customers are important to us, and we consistently work to ensure our customer service and satisfaction are always up to the highest standards.
Our Vision
Our mosaics are not like any other commercial element in your home decor. They are genuine pieces of art handcrafted by our talented artists, and they add distinctive & elegant touch to your home design.
Mosaic Natural has tens of talented mosaic artists contributing to the unique, artistic pieces we have available.
These artists can reproduce any illustration you can think of, from ancient mythology to modern themes and everything in between.
Perseverance, resiliency, compassion, and creativity are at the forefront of everything we do.